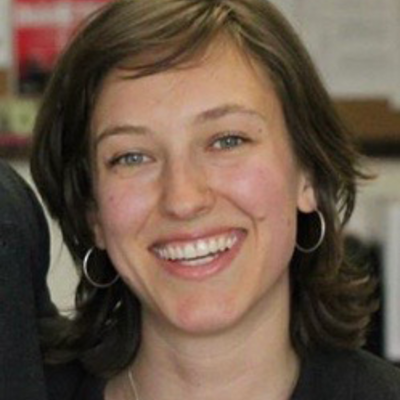 Camila Thorndike
Camila coordinates CCAN's campaign to pass "carbon fee and dividend" policy in DC that is fair, simple, and built to last. Experts agree that putting a price on pollution is the #1 climate cure – and Camila has been working for years across the country to make it happen on the ground, including everyone as a stakeholder in the solution.
In 2013, Camila co-founded Our Climate, a grassroots national nonprofit that empowers the next generation of climate leaders to pass strong, fair carbon pricing laws.
After graduating from Whitman College, Camila worked for the U.S. Institute for Environmental Conflict Resolution, led outreach for an Arizonan urban planning campaign, and spearheaded engagement for COAL, a musical theater project on fossil fuels. In 2009 she worked with DC youth on energy efficiency in low-income households with the Mayor's Green Summer Jobs Program.
Camila is a Fellow of the Center for Diversity and the Environment, Sitka Fellow, Udall Scholar, former board member of the Geos Institute and Watershed Management Group, Mic50 awardee, and member of the Young Climate Leaders Network. She's also a bilingual dual citizen of Chile, with a budding dharma practice and love of good food.