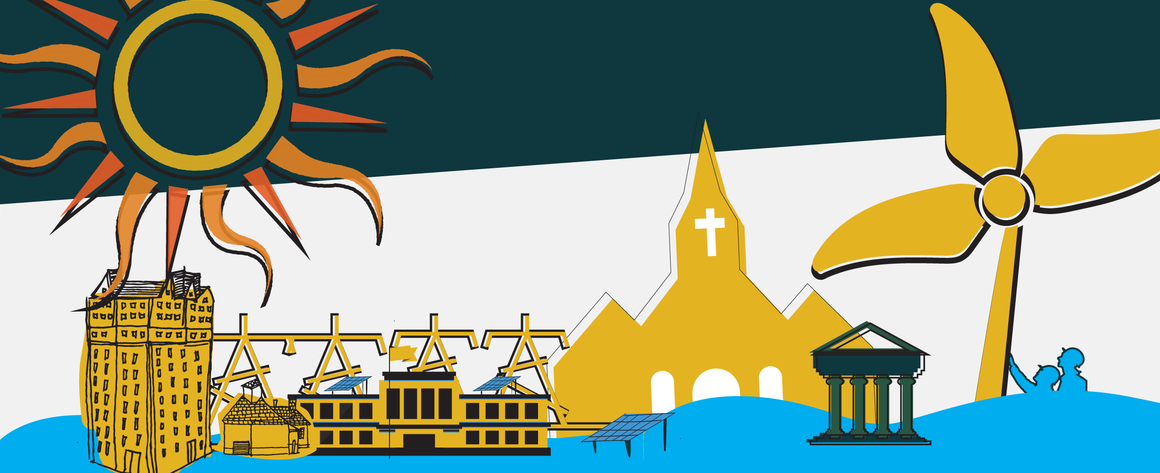 Building Community Capacity for Energy Democracy: A Deck of Strategies
June 28, 2017
Building Community Capacity for Energy Democracy: A Deck of Strategies
Energy democracy is the simple idea that the transition we urgently need to clean, renewable sources of energy should be accomplished hand-in-hand with the expansion of a more equitable economy and of a more participatory democracy. It's a vision in which the communities locked out of decision making about the current energy system—who more often than not are the communities who suffer the most from pollution and climate change—get the chance to determine what a future energy system looks like, and control it from the bottom up.
But beneath this simple idea is a potentially bewildering array of strategies—new technologies, new models for regulation, and new forms of distributed and public ownership. Which kinds of renewable energy production really build community power? Rather than prescribing a single vision of what "energy democracy" might mean, the deck here is designed to let you explore and remix the basic elements of an inclusive and sustainable energy system, grounded in the agency of communities to shape their own ecological and economic futures.
Built with much inspiration from People's Action, and drawing on the work of many, especially Anthony Giancatarino at the Center for Social Inclusion, John Farrell at the Institute for Local Self-Reliance, and Jacqui Patterson of the NAACP Environmental and Climate Justice Program.
A printable PDF of the deck is available for download here. If you are interested in printed copies,  please contact info@democracycollaborative.org.
En español : La Democracia Energética: Una Baraja de Cartas