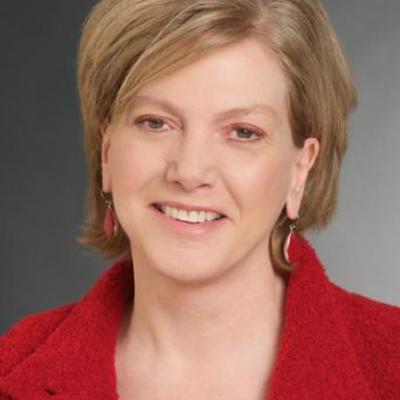 Marjorie Kelly
Marjorie Kelly is the Senior Fellow and Executive Vice President of The Democracy Collaborative. She is cofounder of Fifty by Fifty, a network initiative to catalyze 50 million employee owners by 2050, for which she has led research on "next-generation enterprise design." She is also coauthor of The Making of a Democratic Economy: Building Prosperity for the Many, Not Just the Few (July 2019, Berrett-Koehler Publishers).
For her research on the role of capital in taking employee ownership to scale, she was named the Robert J. Beyster Research Fellow by Rutgers University. Her other work at TDC has included working with community foundations on place-based impact investing, and leading The Learning/Action Lab for Community Wealth Building, a five-year project working with Native American organizations to build wealth in Indigenous communities.
Previously Kelly was a fellow at the Tellus Institute, a 40-year-old nonprofit research organization based in Boston, where she cofounded Corporation 20/20 , a multi-stakeholder initiative to envision and advocate enterprise and financial designs that integrate social, environmental, and financial aims. She has advised private businesses on ownership and capital design for social mission. She served as a member of the resource team of the Ford Foundation project WealthWorks, working for wealth creation in rural communities.
She was co-founder and for 20 years president of Business Ethics magazine, known for its annual ranking of the 100 Best Corporate Citizens and Social Investing Awards. Advisory boards have included Boston Public Bank Working Group, the Center for Corporate Governance and Accountability at George Washington University Law School, the Strategic Corporate Initiative, CUNY School of Law's Community Economic Development Clinic, Donella Meadows Institute, Emerging ChangeMakers Network, and other projects.
Kelly has authored two other books, Owning Our Future: The Emerging Ownership Revolution (2012) and The Divine Right of Capital , whichwas named one of Library Journal 's 10 Best Business Books of 2001. Her writings have appeared in many publications, including Fast Company, Stanford Social Innovation Review, Harvard Business Review, New England Law Review, Chief Executive, The Boston Globe, Yes! magazine and San Francisco Chronicle.
She holds a bachelor's in English, cum laude, and a master's in journalism from the University of Missouri, where she received the Penney-Missouri Award for most promising young magazine journalist.