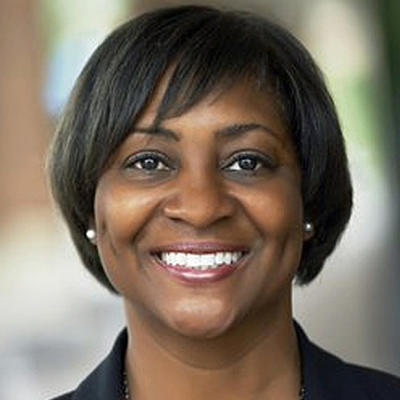 La June Montgomery Tabron
La June Montgomery Tabron was appointed the W.K. Kellogg Foundation's president and CEO in 2014, after a nearly three-decade career at the foundation, starting as its financial controller. Her drive and dedication to the mission of the foundation led to numerous promotions, allowing her to expand her responsibilities to all of the internal operations, including programming strategy and execution. Her leadership in the place-based areas of Mississippi and New Orleans has resulted in the launch of a strategic focus on the educational achievements of Young Males of Color. 
She earned a bachelor's degree in business administration from the University of Michigan in Ann Arbor, and a master's degree in business administration from the Kellogg Graduate School of Management at Northwestern University in Evanston, Ill. She is a certified public accountant and a certified management accountant.