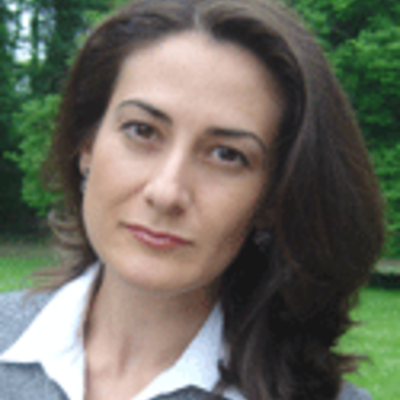 Pavlina Tcherneva
Pavlina R. Tcherneva, Ph.D., is Associate Professor and Chair at the Department of Economics at Bard College. She is also a Research Associate at the Levy Economics Institute, and a Senior Research Scholar the Center for Full Employment and Price Stability.
She specializes in the fields of monetary theory, fiscal policy, and macroeconomic stabilization. Her current research examines the impact of direct job creation on growth, income inequality and unemployment, and in particular on women and youth.
Tcherneva most recently consulted for Bernie Sanders' 2016 U.S. Presidential campaign. She has also worked with economists and policymakers from around the world, including Argentina, Canada, China, England, Italy and others, on developing and evaluating direct job creation schemes. She has published numerous journal articles and book chapters and her 2004 book Full Employment and Price Stability: The Macroeconomic Vision of William S. Vickrey (with Forstater, eds.) is a rare collection of the lesser known works by the late Nobel Prize-winning economist.
​During Summer 2006, she was a visiting scholar at the University of Cambridge Centre for Economic and Public Policy, U.K., where she immersed herself in Keynes's collected writings and personal papers. She developed an interpretation of Keynes's policy approach to full employment for which she was recognized by the Association for Social Economics with the Hellen Potter Prize (2012).​
She is a two-time grantee from the Institute for New Economic Thinking for her work on rethinking fiscal policy. She has previously taught at Franklin and Marshall College, PA and the University of Missouri–Kansas City.